Los Angeles Fourth of July Fireworks Map
In the city of Los Angeles, the Fourth of July is a major event. People come from all over the world to celebrate the holiday in this fantastic city. As Independence Day approaches, Los Angeles transforms into a city of celebration for people of all ages to get together and enjoy their time in the city. As you cruise around the city, you will notice hundreds of people who are having cookouts for their families and friends. There are also firework shows and parades that make the celebration even more memorable than any other Fourth of July event.
The different neighborhoods in Los Angeles enjoy doing different things to celebrate the Fourth of July. For example, in Culver City, there is a fireworks show that people of all ages can attend. The fireworks show starts at night time, usually around 9, and only costs around $2. Children who are under the age of 5 get to enter the fireworks show for free. Plenty of food and beverages will be available at your convenience, which includes hot dogs, soda, water, and popcorn.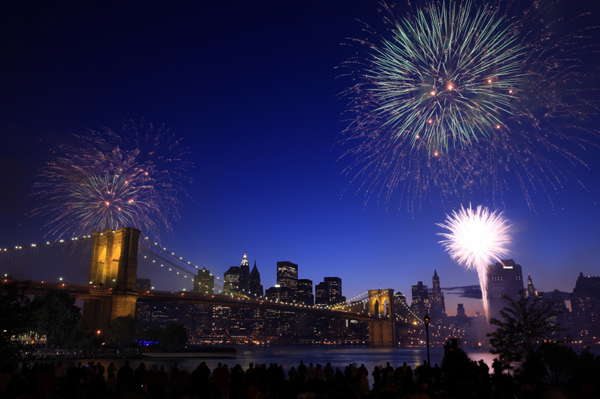 The Hollywood neighborhood seems to be vibrant all year long but is especially vibrant of the Fourth of July. A fireworks spectacular is held in Hollywood and there is good music to go along with the show. Each year, different musicians come out to play music before, during, and after the fireworks spectacular takes place. The fireworks start around 7:30 PM. In Long Beach, there is also a firework celebration. The Fourth of July celebration begins with a fair that starts in the afternoon and the thrilling fireworks show will start around 9 PM. Tickets typically cost anywhere from $13-$25 depending on age but the show is completely worth it.
As you can see, there is so much to do in Los Angeles, especially on the Fourth of July. You can set up your very own Los Angeles Fourth of July Fireworks Map so that you can visit different areas in the city and see what they are doing for Independence Day, especially when it comes to the brilliant fireworks shows. For example, you can head over the fireworks in Hollywood first since that particular show starts at 7:30. After seeing some amazing fireworks in the Hollywood neighborhood, you can head over to Long Beach or even Culver City and watch their firework performance as well. It will surely be a Fourth of July like no other you have ever celebrated before.