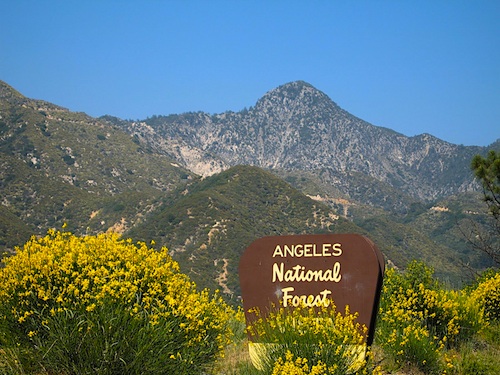 Many like all the hustle and bustle of the city life, but for some, a vacation is roughing it in the mystical realms of nature. Just outside one of the biggest cities in the world, there is a unique area nestled in the midst of an ever-changing and growing population in Los Angeles. The National Los Angles Forest is one of the few surviving open spaces in California. With open space, solitude from the hustle and bustle of the city, and picturesque views, the National Forest is important in the overall health of the population providing relief of everyday stress to those living among the area.
The city of Los Angeles is such a popular tourist destination and with very good reason. There is so much to do and so much to see when visiting Los Angeles; it can actually be hard trying to fit everything into a schedule. While there is so much to do, there are certain activities that are definitely the most exciting and fun.
1) The Hollywood Wax Museum. The Hollywood Wax Museum is definitely one of the most popular attractions in the Los Angeles area, featuring wax figures of some of the top celebrities from the past and present. While visiting the wax museum in Hollywood, you will be able to see an assortment of figures, ranging from Elvis Presley to Halle Berry, all of which look amazingly realistic.
The Port of Los Angeles is full of history and is the perfect place to visit if you are interested in enjoying fun and excitement, along with a learning experience. As of right now, the Port of Los Angeles is known for being the most populated port in America. It is located in San Pedro, which is a neighborhood of Los Angeles, conveniently located near the downtown area. More than 15,000 individuals are employed at the port. The history of the Port of Los Angeles dates all the way back to the 1500's, which makes it rich in history and fascinating to learn about.
While visiting Los Angeles, you want to make the most out of your trip and do a bunch of different things that will make your trip to the City of Angels a memorable experience. With so many attractions and fun events, it can be hard for you to make the decision as to what you can do. However, you can narrow it down by choosing some of the most fun things to do in the Los Angeles area.