Los Angeles Lakers
The Los Angeles Lakers are, by far, one of the most popular basketball teams in the entire United States. Part of the reason that people cannot seem to get enough of the Los Angeles Lakers is because they have had so much success in the past and continue to strive and excel at what they do, which is play basketball. In fact, the Lakers have been so successful; they have even managed to win 16 championships since the NBA has been in existence. The Lakers most recently won the championship in 2010 and will hopefully do so again soon. The residents of Los Angeles, along with fans from all around the country are hopeful that the Lakers will continue to do well each year.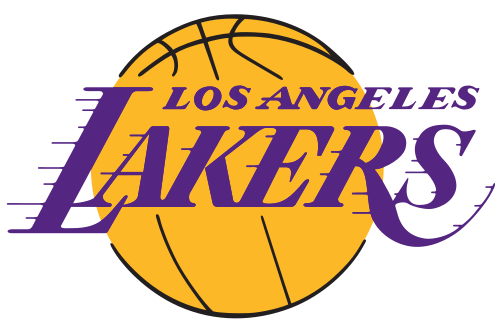 The colors of the team are purple, yellow, and white. You will see people around the city sporting these colors, especially during basketball season, as they are supporting the team that they love. According to Forbes, The Lakers are actually worth approximately $900 million, which actually makes them the most expensive franchise in the entire National Basketball Association. This also means that the team and its players are quite valuable. In the past few decades, there have been a lot of valuable players who were part of the Los Angeles Lakers team. Some of these players include Shaquille O'Neal, Magic Johnson, and Kobe Bryant, all of whom you have probably heard about before. These players, along with a few other players, have had the opportunity to receive the Most Valuable Player Award for the NBA. This goes to show all of the other basketball teams that the players on the Lakers team have a genuine love for the game and are ready to compete.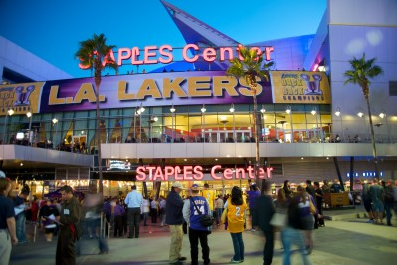 The Los Angeles Lakers play all of their home games at the Staples Center, which is conveniently located in the downtown area of Los Angeles. If you happen to be visiting Los Angeles during basketball season, you can snag up some tickets to a home game at the Staples Center, which can seat nearly 20,000 individuals at one time. You can check out a roster ahead of time to figure out when the Lakers will be playing home games and to see who they will be playing against. While watching the Los Angeles Lakers play, you will be inspired by the teamwork of all the different players who work well with one another to achieve one common goal, to win the game and be as successful as possible.