Los Angeles Zoo
The Los Angeles Zoo is the perfect destination for family-filled fun. The zoo of Los Angeles strives to ensure that every person who enters through the doors of the zoo has an educational and exciting experience. Children who are under the age of 2 are able to enter the zoo at absolutely no cost. Children between the ages of 2 and 12 get admission to the zoo for $11 while children older than 12 and adults get into the zoo for $16. The price that is paid for admission is well worth it, as there is so much to see and so much to learn at the Los Angeles Zoo.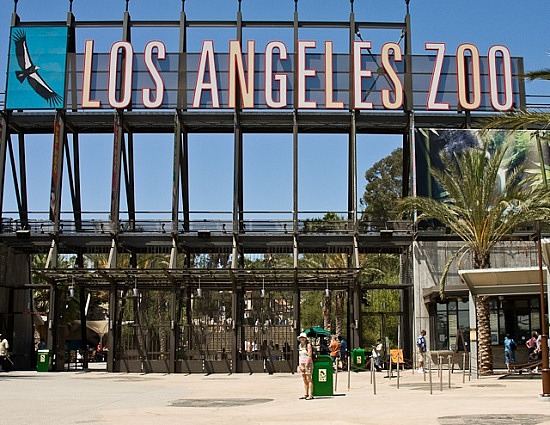 The Los Angeles Zoo is home to tons of reptiles, amphibians, mammals, birds and plants. Some of the reptiles that can be found at the Los Angeles zoo include alligators, boas, bearded dragons, snakes, and tortoises. There are also tons of other animals at the zoo, which includes toads, bears, elephants, deer, chimpanzees, and cockatoos. Children and adults are always amazed at the huge variety of animals that can be found at the zoo.
Aside from animals, the Los Angeles Zoo also has a botanical garden, full of beautiful and lavish plants. As of right now, the botanical garden consists of nearly 7,000 different plants. Some of the plants that you will see include the bald cypress, cycads, and even cactuses. If you have a love for horticulture, you will enjoy a walk through the botanical gardens.
While the exhibits alone are an educational experience for all, there are also some fun activities and programs that you will be able to enjoy while visiting. There is a carousel that adults and children can ride. The carousel figures include different animals that can be seen around the Los Angeles zoo. Tickets for the carousel are only $3 and the ride is genuinely relaxing and enjoyable. There is also a play park in the zoo, which is perfect for younger children. The play park includes an area for toddlers, along with a picnic area for dining and an assortment of different sculptures, all of which can be climbed on by children and adults.
If you are an interested in a memorable experience for you and your family, a trip to the Los Angeles Zoo will be well worth your time. Most importantly, you will not have to pay a fortune to have some fun and learn something new at this incredible zoo.