National Forest in Los Angeles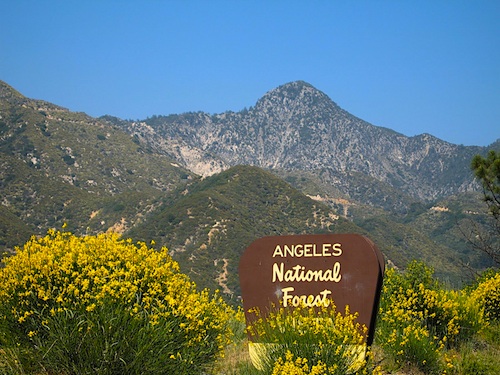 Many like all the hustle and bustle of the city life, but for some, a vacation is roughing it in the mystical realms of nature. Just outside one of the biggest cities in the world, there is a unique area nestled in the midst of an ever-changing and growing population in Los Angeles. The National Los Angles Forest is one of the few surviving open spaces in California. With open space, solitude from the hustle and bustle of the city, and picturesque views, the National Forest is important in the overall health of the population providing relief of everyday stress to those living among the area.
Hosting visitors from all over the world, the scenic backdrop offers a great place for research, it is a haven for wild life, and offers various leisure opportunities. With natural environments, picturesque sceneries, upscale camping grounds and picnic areas, swimming, fishing, and skiing, there is just as much to do in the forest as there is in the city. Winding trails travel throughout the forest accommodating hikers, mountain bikers, off-roading, and equestrians. Enjoy more in the forest.
The best thing about the National Forest is that most of the facilities are free. Some areas and facilities in Los Angeles as well as various other National Forests in California require you to purchase an Adventure Pass or charge you recreation fees in order to maintain, manage, or improve the services provided throughout the forest; however, most of the natural environment is yours to roam free of charge. Be sure to check out the Forest Service office near your forest destination to see if fees are applied in that area.
Of course if you are roughing it in the outdoors, there are various places where you can sleep under the stars. Among the many campgrounds, Atwell Mill Campground is one that serves twenty one sites. Each campsite has a fire ring with a grill, a picnic table, and of course a bear box for food storage. You may even see a black bear wouldn't that be a story to tell? Take a leisurely stroll along the winding Hocket Trails to the Kaweah River. Camping makes for a great family trip.
Whether you plan to sleep with the bears or just take a tranquil walk through the trails, the National Forest in Los Angeles is the perfect place to get away from all the stresses of city life. Slowdown from the rush of life, and come visit the mountainous forest in Los Angeles.